Find Easy European Car Transport Free Quotes on Shipedi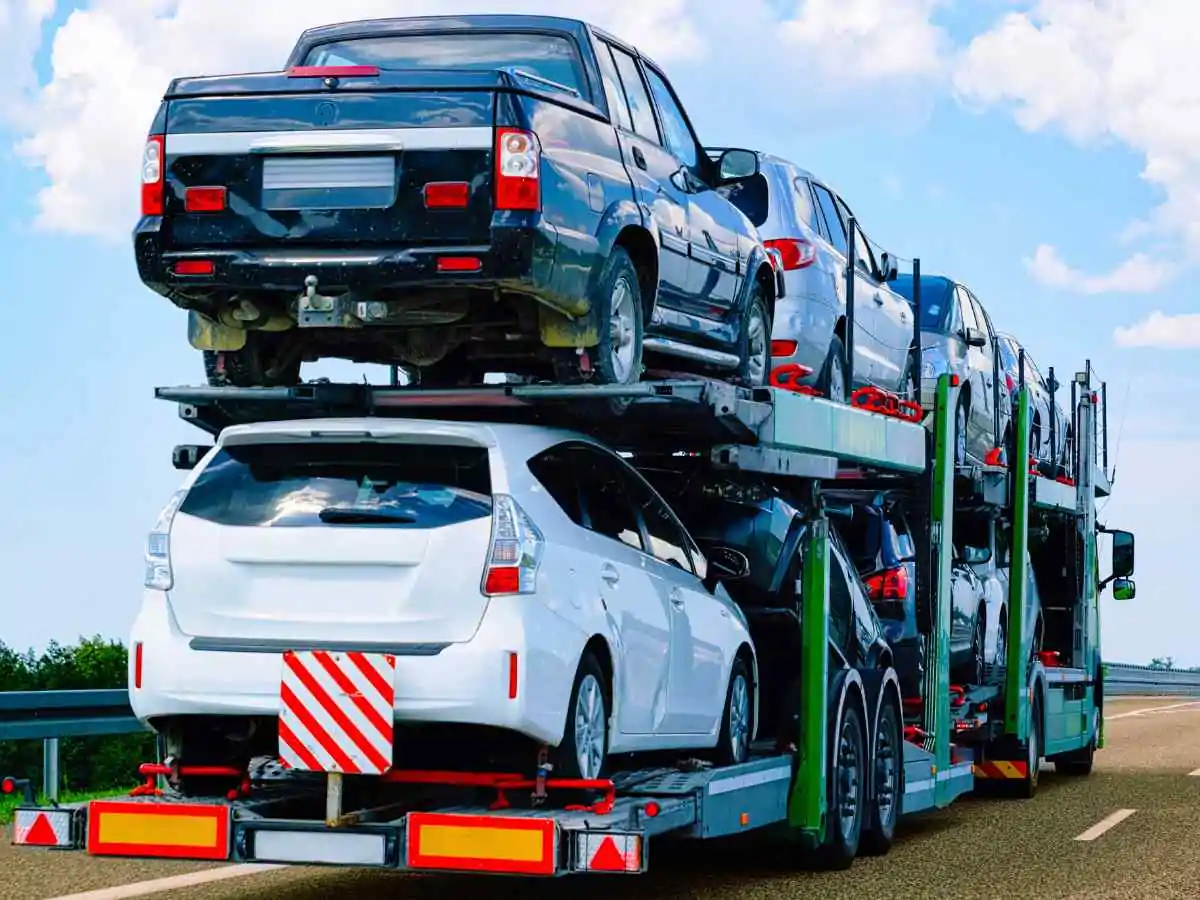 Transport Your Car Anywhere in Europe
European car transport can be expensive and problematic. Therefore, we've put together this guide to help you save money on car shipping within Europe and the UK.
If you're looking to transport a car within the European Union, the first step is to research available options. Depending on your budget and the time you have available. Mostly car transportation across international borders in Europe is by road. Therefore You may opt for road transport which is the best way to transport your cars in Europe.

Whether you're moving a car from one country to another within Europe or transporting a vehicle internationally, we'll find you the cheapest rates available. Our network of more than 100 shipping companies means we can offer you competitive prices on every shipment.
What is The Best European Car Transport Method By Road?
The most common type of international car shipping is open or enclosed trailer shipping. You can use both methods to move large or small vehicles between European cities and European countries. That includes shipping cars from the EU to The UK or vice versa after Brexit. Most of the time, car transportation works through transport service providers. Transport providers are companies that specialize in moving goods internationally. They will arrange all aspects of your shipment, from customs clearance to delivery.
Europe car transport providers offer various services, including door-to-door delivery, pickup, drop-off, and storage. Those companies will typically charge extra based on the size of your vehicle and how far away it needs to travel.

Our vehicle transportation services include a variety of options. No matter where you want us to pick up or drop off your vehicle, we will ensure it arrives safely and in pristine condition.
How to book and get a free quote for car transport in Europe?
Once you've decided on the best transport method, the next step is to find a reputable company to ship your car. You can search the public profiles of the transport companies for the reviews of their previous customers. The best way to consider this is the car transport marketplace which is the future of car transport services.
You can find hundreds of transport companies on Shipedi with their public profiles to check their ratings and reviews. You will get free quotes from multiple transport companies once you list your car on Shipedi. Thus, you can choose the most affordable transport company based on their reviews and reasonable quotes.
How to list a car to get free quotes for European car transport?
By clicking here, you can go to the how it works page or follow the instruction below:
● First of all, Click here to list your car
● From the drop-down list, select cars
● In the collection box, enter the pickup location of your car
● In the delivery section, enter the destination address for the delivery of the car
● Next, click on request free quote, and upload the image of your vehicle, which is optional
● In the summary section, enter your email address and submit
Finally, your listening will be open for bidding among transport companies on our platform. Each company will bid to send you its best offer; Shipedi works on a reverse auction system. Therefore you will receive the quotes with the lowest price.
Once you've got a quote, you'll need to book your car for transport. You'll need to provide the shipping company with your contact details and the time of your availability for car pickup time.
How much will transport a car within or outside of Europe cost?
The cost of car transportation varies in a different locations. Each European country may cost differently. Furthermore, shipping a car within the EU will depend on the transport method you choose, such as an open or enclosed trailer. The price will also depend on the distance the car needs to travel, the size of the vehicle, and whether you need any additional services.
Shipping a car from the UK to Europe is often more expensive than moving it from Europe to the UK.

After the transportation of your car, you must complete the paperwork. You must provide the shipping company with proof of your registration documents. In addition to customs clearance and VAT, import duties may also apply.

At Shipedi, we strive to provide the best European car transport services. You can count on timely and cost-effective delivery from our network of transport service providers. We are a leading provider of vehicle shipping services throughout Europe. There are over 100 transport companies with vehicles under their fleet, including trucks, vans, cars, and trailers. Our door-to-door delivery service is available throughout the EU, UK, and Ireland.
What are the steps to prepare a car for shipping?
● Make sure you hire a reputable shipping company. When transporting your car, you'll want to ensure it's in good hands.
● The car should be ready for shipping. As part of the preparation, the vehicle should be clean and free of loose items that could fall out during transport and cause damage.
● Ensure that all the necessary paperwork is in order. It includes information about your vehicle's registration and insurance.
● Schedule a pickup time with the shipping company once everything is in order.
● Present yourself at the car loading time onto the truck to ensure everything is going correctly and that your car is secure.
● Walk around the car upon its arrival to ensure there are no damages. You're good to go if everything looks good!
FAQs
Question: Is it possible to guarantee delivery dates?
Answer: Shipping cars across international borders is a common practice. A third-party company usually handles transportation. Choose the right company based on your needs from the many that offer this service. Additionally, you can check their customer reviews and ask questions when booking. Send the final booking order when you get 100% surety and satisfaction.

Question: Is it my responsibility to drop off the car myself when transporting it through a shipping company?
Answer: People can move their cars across the country using the European Car Transport services on Shipedi. Companies with various types of trailers are available on our platform, including open and enclosed trailers. Their open trailers allow customers to drop off vehicles anywhere along their routes. However, there is an additional service with extra charges. Suppose you need a transport company to pick up the car from your home or office with an open trailer. Moreover, this service is also available with enclosed trailers, which cost extra than open trailers because they provide extra comfort.
Question: What should I check and look for when choosing a car transport service?
Answer: You should consider your budget and the type of vehicle you need to transport when choosing a car transport company. You may select enclosed transport to protect your luxury, classic, or Sports car from external elements.
Question: What is the cost of a European car transport service?
Answer: It depends on the type of service you choose and the distance your vehicle has to go to determine the cost of European car transport. The price of enclosed trailers is typically higher than open trailer transport services.
We hope this guide has been helpful; if you have questions you can't find here, please don't hesitate to contact us.