Car Transport to France from Germany and return – Easy Quote on Shipedi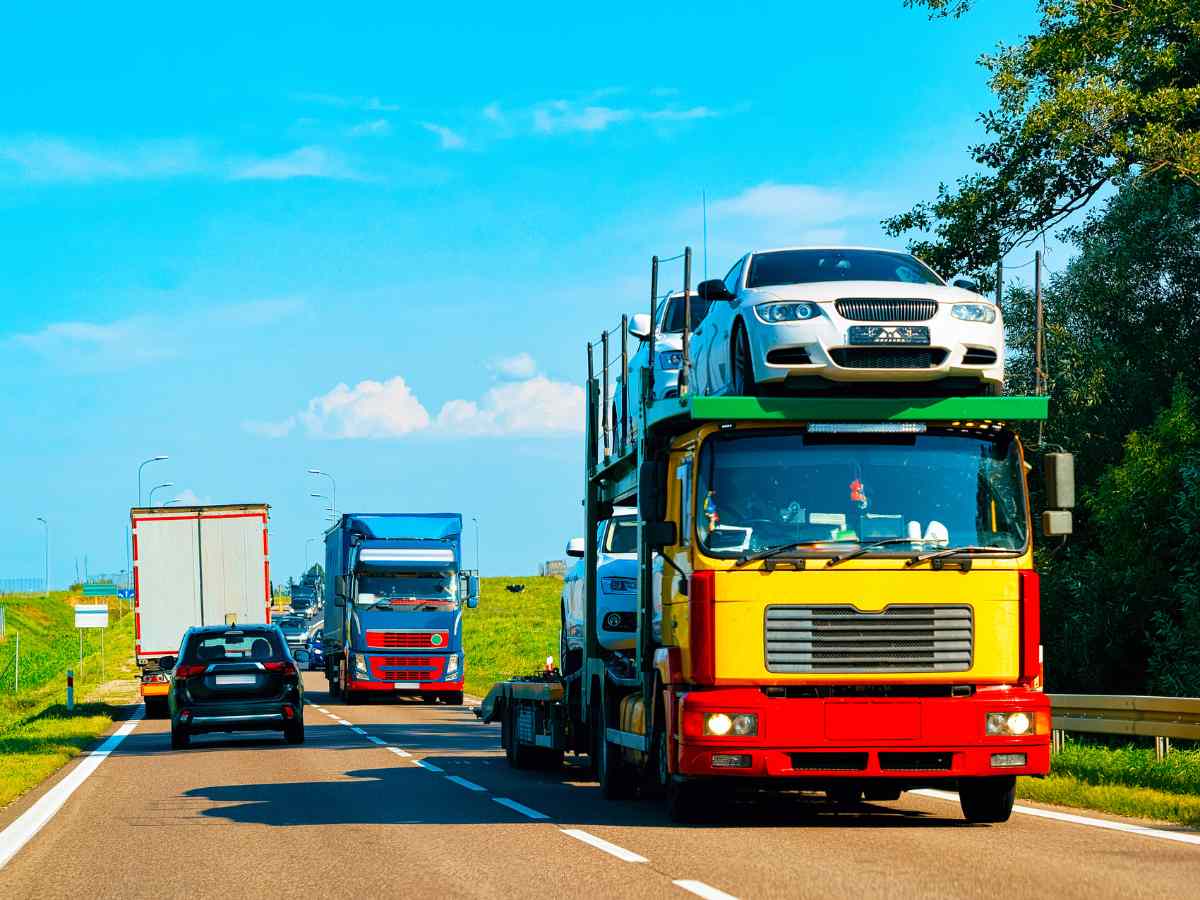 Car Transport Between France and Germany
Thinking of car transport to France from Germany is ideal! Especially when driving on scenic French roads crossing beautiful valleys and mountains in your vehicle. If you think of driving your car yourself, you will need to pay tolls when crossing the border in your car. On top of that, you will also need to file paperwork at both ends of the drive. While increasing the KM of your new car is yet another factor. Don't get caught up in hassles and stress when you're unsure.
France to Germany or Germany to France vehicle transportation is a significant investment. Therefore you must take your plan for it seriously.
You can avoid putting yourself through this ordeal! It is possible to transport car Between France and Germany or any other European country. Request a quote from our thousands of feedbacked transport providers. Compare their prices and read previous customer reviews to pick an excellent delivery quote. Lie back and relax while your selected shipping company safely delivers your car.
How easy is it for car transport to France from Germany?
The shipping of your vehicle can be simple and easy if you sufficiently prepare yourself. Getting quotes from our top-rated transporters several weeks in advance will give you enough time to prepare the car.
First, You must decide which car transport service is best for your vehicle. The cheapest option can be hiring a driveway service where an individual will drive the car to the delivery destination. It is more affordable, but as we said earlier, it will increase the mileage and KM of your vehicle. So transporters are also offering both door-to-door and terminal shipping services. You can choose any method that suits your budget and how you want your car delivered.
Second, you must decide what transport trailer you need for your shipment. Various options are available, from large multi-car trailers to flatbed and enclosed trailers for extra protection. But keep in mind any type of car transport you choose will affect the price and timeline of the delivery.
When you decide which type of vehicle shipping is best for you, it's time to select the company to transport car. Taking the time to review each transporter's feedback profile is highly recommended. Check their references and feedback from past customers, and understand their insurance policy. Inquire with the car shipping company about any preparations before pick up.
What are the essential things to know before transferring a car to France?
The registration of a car imported from the EU countries into France requires two documents.
You must request a certificate of conformity from the manufacturer if you do not have one. Alternatively, you can get an RTI if that is not available.
A quitus fiscal (or fiscal certificate): a document attesting to the clearing of VAT. Importing a used vehicle from the EU requires no VAT so you can get the certificate for free at your tax office (either online or by mail).
To find out more about how to register your car online in France click here
Conclusion:
Transport companies at Shipedi specialize in personalized transportation, door-to-door vehicle transportation, and the best car haulers across Germany and France. Choose from our network of experienced and reliable French and international car haulers for your vehicle transport to France. We will provide a customized quote based on your requirements for your vehicle transportation.
FAQs
Question: How can you save money on overseas car transportation costs?
Answer: Firstly It's a good idea to get quotes from various companies to compare prices and find the best deal. Secondly, Shipping during off-peak seasons, such as winter, may be cheaper than during peak seasons, such as summer. Choosing the open trailer method will also provide you with the best deal. Additionally, To save money on car transportation is to find a reliable transportation Marketplace rather than an individual transportation company. A reliable and reputable Marketplace is one with professionality and timeliness along with the best customer care.
Question: What are the best ways to transport my belongings to France from Germany?
Answer: An online transport marketplace is the best way to find a reliable company. Online car shipping marketplace offers many advantages. Such as, you will be able to find many transport companies under one platform. Different transporters will view your request for shipping your belongings. The transport companies will bid on your request and offer you the most affordable quote. Afterwards, you can decide which company is the most suitable for your job.
Additionally, you can read their customer reviews and ratings on their profiles. It's essential to research and compare different companies to find the best price and service. Also, remember to take photos of your belongings before handing them over to the transporters.
Ready to transport your car between France and Germany?
Finally, if you are interested in moving your car from France to Germany or vice versa, Click here to get started. Our team of experienced professionals will ensure that your car transport experience is smooth, stress-free, and straightforward. We offer various services to meet your needs, including open and enclosed trailers, terminal-to-terminal and door-to-door delivery. Contact us today to get a quote and start planning your car transport.